Zykron Fibre Cement Board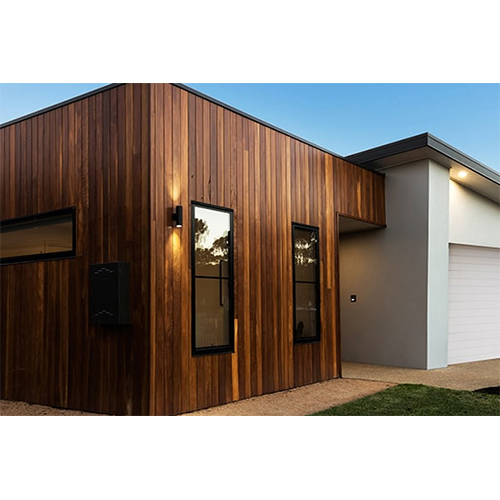 Zykron Fibre Cement Board
Product Description
Architects and interior designers seeking durable, versatile, and environmentally conscious building material can explore our Zykron fibre cement board for use in their residential and commercial projects. This resilient and reliable construction material available as boards is suitable for both interior and exterior applications because it is weathering resistant. It can withstand the rigours of environmental factors without losing its strength and durability. Composed of cement, natural fibres, and additives, Zykron fibre cement boards offer safety and peace of mind because of their ability to resist fire. Use these boards for wall cladding, flooring and roofing.
Available in 8 mm to 150 mm x 3000 mm.
100% Termite and Borer Proof.
100% Water Resistance.
Fire Retardant.
Physical Properties
| | |
| --- | --- |
| Density | 1300 kg/m3 |
| Lengths and Width Tolerance | -/+ 2% |
| Thickness | -/+ 10% |
| Ph | 7 |
| Modulus of Elasticity | 6000 N/mm2 |
| Modulus of Rapture | 11 N/mm2 |
| Moisture Movement | 11 N/mm20.09% |
| Water Absorption | 33% |
| Moisture Content | 12% |
| Water Impermeability | No water drops at underside |
| Squareness | 2.5 mm/m |
| Edge Straightness | 0.3% |
| Impact Strength (parallel) | 1300 J/m2 |
| Impact Strength (square) | 1600 J/m2 |
Durability Properties
| | |
| --- | --- |
| Freeze- Thaw Resistance (50 cycles) | Pass |
| Warm Water Resistance | Pass |
| Soak-Dry Resistance (50 cycles) | Pass |
| Heat-Rain Resistance (25 cycles) | Pass |
Fire Resistance Properties
| | |
| --- | --- |
| Ignitability | Class P |
| Fire Propagation Index | Pass |
| Surface Spread of Flame | Class 1 |
| Fire Resistance Integrity and Insulation | 78 min |
Thermal Properties
| | |
| --- | --- |
| Thermal Conductive (Watt/m2 Kelvin | 0.127 |
| Thermal Resistance (m2 Kelvin/Watt) | 0.075 |
Acoustic Properties
| | |
| --- | --- |
| Acoustic Insulation Value (decibels) | 30 |